Rotted Window Sashes – 5 Reasons to Repair Them
Do you love wood windows? If you like the period charm and heritage innate in your wooden sash windows but hate the rattles, rot and heat loss that are the part and parcel with an older property, then you should seek the help from professional window repair experts.
Usually, traditional wooden sash windows are the essential feature of a period building's character. Therefore, it's necessary to restore them – not only because of the aesthetic appeal but also because of their value. However, a window sash is nothing but an important part of a window that holds the framework and the glass around the glass to keep it in places. Generally, window sashes are fitted into the window frame and may or may not be movable. Currently, most windows in newer homes are sash windows.
So, when you find the sashes of your beautiful sash window are rotted, what will you do – whether you'll choose repair or replacement of rotten window sashes? The answer is very simple – you should consider repairing instead of replacement. If you are still not convinced, here are a few reasons why you should go for repair of rotted window sashes:
Why Should You Repair Window Sashes?
Making sure that your window sashes are efficient as they are very important features in terms of keeping the structural integrity of your home as well as windows up-to-date. They can help you cut down on heat loss and prevent that annoying sound that only rattling, loose windows provide.
1. Aesthetic Appeal – One of the best reasons why you invest in window sash repair in the first place was because of its exceptional and traditional design. However, contemporary window designs as effective as they are will conspire to take away the authentic look and feel of your home. What you need is a combo of the traditional appearance with modern procedures can ensure a quick execution – something which professional wood window repair service in Chicago is able to provide. Using modern repair techniques will take away much time utilized in installing new sashes, giving you a complete peace of mind in knowing that your home will be feeling and looking better in no time.
2. Overall Decor – We know that the application of sash windows dates back to the old days. Since then, sash windows have undertaken a multitude of modifications and upgrades – including the materials used in the frame. If you've sash window complementing your overall home décor, considering a professional repair of window sashes can be a good investment. As a result of which, the there'll be any impact on the overall décor of your beautiful home.
3. Heat Insulation – A huge benefit to replacing or restoring window sashes is to insulate your home better. It's observed that we only feel less heat that we pay for as heat escapes out of your home quickly. Repairing your existing window sashes can give you the opportunity to get benefited from the heat insulation like new.
4. Personalized Design – It's not just the glass that is used in windows you can personalize, you can even specify the type of paint finish – even latches and locks. Ultimately, the interior of your home should be a reflection of you and your home – and the perfectly maintained window sashes will showcase to the outside world what exactly your home is all about! If your window sashes are rotted, they will surely give a major impact on the overall look and personalize design of your home interior.
5. Quality Craftsmanship – Like many things today, many windows are manufactured, shipped and installed by professionals. Even the creation of your sash window must be performed by expert craftsmen; who have taken their time and paid careful attention to every detail while designing your window. So, you shouldn't let go of the quality craftsmanship of your old sash windows by investing in certified rotted window sashes repair in Chicago.
Conclusion -
Window Repair Inc is one of the leading window repair and replacement specialists in Chicago. Our expert technicians specialize in providing qualitative wood window repair and preventive maintenance including rotted window sash repair to ensure smooth and hassle-free operation of windows all year along.For immediate availability of our window repair service in Chicago and surrounds, please contact us today at (847) 881-6887!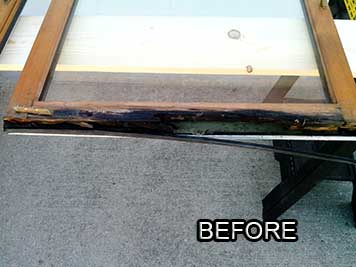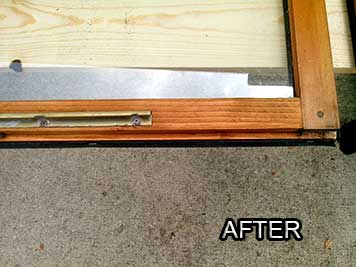 Tags: Rotted window sashes window remodeling Home Improvement Window Repair Wood Window Repair